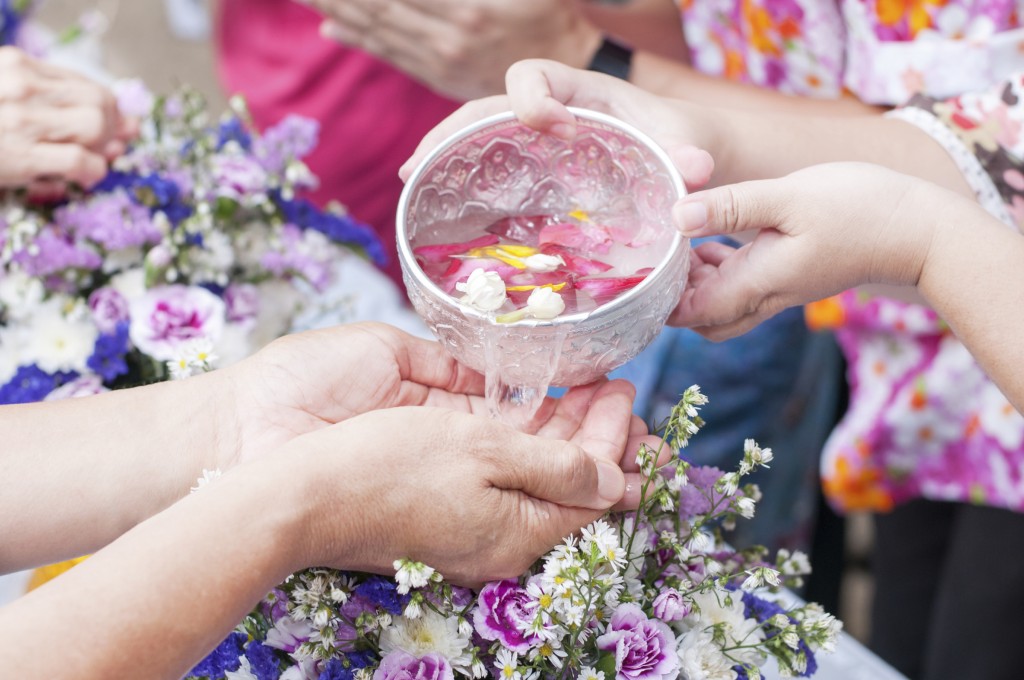 If you are planning to stay in the Thonglor area for the upcoming Songkran celebrations in Bangkok, we recommend that you stay with Centre Point Thong Lo and make the most of our incredible location and access to local festivities. In this post, we'll offer insight into the best places to celebrate along with an exclusive promotion we're offering this Songkran season.
Background of Songkran in Bangkok
Every year in April, people come to Bangkok from all over Thailand to celebrate Songkran – the Thai New Year. This ancient holiday is observed in the capital from 13-15 April, at a time when farmers and those living in rural places had relatively little work to do in their fields. This also happens to be the hottest time of the year in Thailand, so a bit of friendly water splashing was added to the list of observances.
Originally, Songkran was also an important time during which Buddhist monks could do some spring cleaning. This included scrubbing and cleaning the Buddha images that were kept in the temple. After this was finished, devotees would come to the temple and ceremoniously sprinkle the images with small amount of scented water. This water would also be used in ceremonies to honour the elderly.
These ceremonies are still observed in temples across Thailand during Songkran. You could certainly arrange to visit a temple in Bangkok to see the proceedings first-hand if you would like. These traditions have also given way to new interpretations, resulting in what has to be the world's largest, full-blown water fight. With that in mind, if you're coming to Bangkok to celebrate Songkran, plan on getting soaked and having lots of fun.
Where to Celebrate Songkran
If you're interested in enjoying some of the more traditional aspects of the Songkran holiday, then we recommend paying a visit to Prapadaeng in Samut Prakarn. This town is slightly outside of Bangkok, and the locals have gone to great lengths to preserve the traditions of Songkran.
The celebrations at Prapadaeng are held a week after the official Songkran festivities in Bangkok, which means that you can enjoy both aspects of this holiday without having to choose one over the other. Parades, boat races and anointing of Buddha images with ceremonial water are all on the agenda for this event.
Stay with Centre Point Thong Lo this Songkran
Finally, be sure to book your accommodation with Centre Point Thong Lo if you're planning to visit Bangkok during the Songkran season. We're offering a fantastic, 60 per cent discount for early bookings on the following room types:
One-Bedroom Suite
One-Bedroom Grand Suite
Two-Bedroom Grand Suite
Two-Bedroom Executive Suite
You have to book at least 30 days in advance to take advantage of this promotion. And in addition to a steep discount, you'll receive plenty of extra amenities, such as tuk-tuk shuttle service to BTS Thong Lo station, a complimentary welcome drink, housekeeping services and much more. Book now and prepare to have a good time in Bangkok this Songkran.