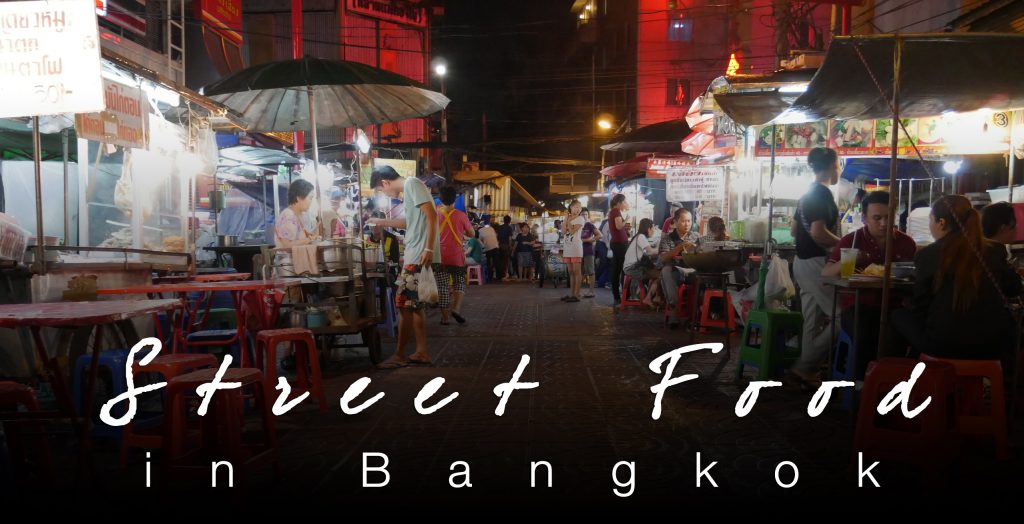 In Thailand, one of the most common greetings that you'll ever hear between passers-by is, "Have you eaten yet?" Eating is a cornerstone of Thai culture – so much so that friendly neighbours and even strangers take interest in your daily eating habits. In other words, food is incredibly important here.
And as the capital of Thailand, it's probably safe to assume that Bangkok has some of the best options in a country that's already obsessed with eating. When it comes to cuisine, you'll find everything you want in Bangkok – from high-concept fine-dining created by Michelin-starred chefs to fast and affordable street food. All of it's delicious, but for the purposes of this blog post, we're going to focus on the latter.
Bangkok consistently ranks as one of the best places in the world to enjoy street food. It's fresh, affordable and undeniably delicious. But there are well over 10,000 street food vendors operating in this massive city. You won't be able to visit them all during your stay in Bangkok. With that in mind, we're going to make a specific recommendation for guests who are staying at Centre Point Thong Lo.
Thonglor: Life after the Closure Soi 38
For guests at Centre Point Thong Lo, This is where you'll find Mae Varee Fruit Shop (Google Maps location here), which is famous for its Mango Sticky Rice. Once you've tasted this dessert for the first time, you'll wonder how you ever lived without it.
Mango Sticky Rice: Sweet, Fragrant and Flavourful
Mango sticky rice is a seemingly simple dessert that combines relatively few ingredients to spectacular effect. It's actually a type of rice pudding, built around glutinous rice (i.e. sticky rice) and slices of fresh, ripe mango. The mangoes provide most of the flavour, whilst the sticky rice adds texture. However, it's the thickened coconut milk that binds it all together and really completes this dish. Providing a savoury crunch is a topping of salted, fried mung beans.
This is a dish that has to be tasted be appreciated. Fortunately for guests staying at Centre Point Thong Lo, paying a visit to Mae Varee Fruit Shop for a plate of mango sticky rice is as easy as a walk in the park. If you're staying at Centre Point and would like to visit this shop, please don't hesitate to ask our staff for directions or for assistance arranging a ride. Likewise, they can also point you in the direction of other Bangkok neighbourhoods that are famous for their street food.