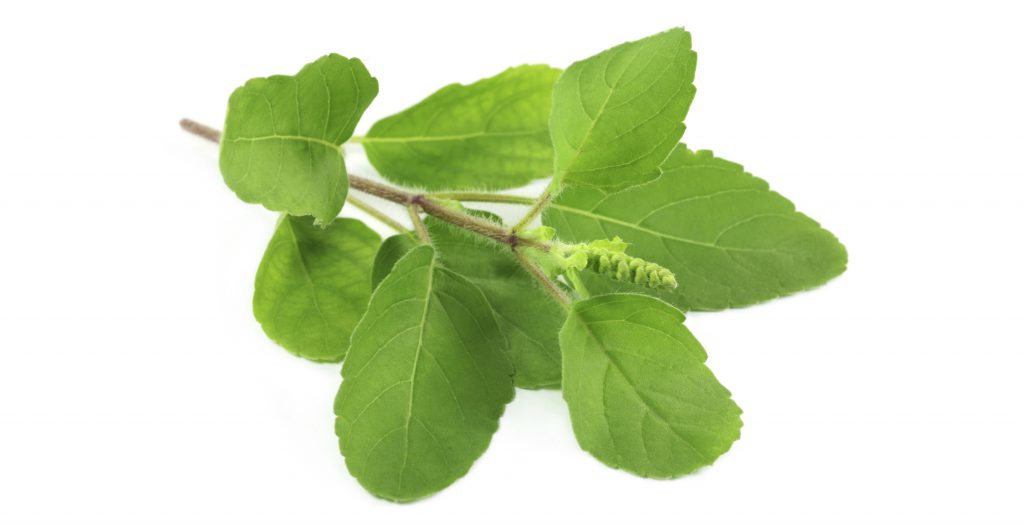 As you experience Thai cuisine, you will start to discover the various herbs and spices used to create incredible dishes with fantastic flavors. Many of these ingredients are no secret to Thai chefs around the world. One of the main garnishes and staples to any Thai dish is the sweet basil leaf. This herb resembles the flavor of regular basil, except it's spicier and more fragrant.
The sweet basil, also known as 'ho-ra-pha' in the Thai language, is the main herb in the traditional Thai chicken dish called Pad Gra Pao Gai Kai Dao. This dish would not be rated as one of the top 100 best Thai dishes without the sweet basil leaf. It is what makes the meal so flavorful and acts as a great palate cleanser with the tenderness of the chicken. Let's see what other dishes the sweet basil leaf influences, how to cook with it, and where you can find it in stores.
Popular Thai Dishes Made with Sweet Basil
There are a countless number of Thai dishes that use the Thai basil as a spicy and savory perk to the main entree. Pad Thai, the famous Thai dish popular all around the world, would not be complete without the sweet basil as a garnish. Hoy Lai Prik Pao is another delicious Thai dish that is topped with sweet basil. Hoy Lai Prik Pao is a unique seafood dish that consists of chili-fried clams. Sweet basil is piled on top of the fiery clams to curb the spicy heat from the prik pao paste.
Gai Pad Prik Gaeng is a lesser known Thai dish, but definitely one you must try while you're visiting the capital city. This chicken stir-fry is made-to-order in a sizzling skillet with chili paste and sweet basil. Since most Thai dishes are made to be extremely spicy, adding sweet basil to the dish is not uncommon since it helps mellow the pungent flavor. After you have this dish once, you'll soon be addicted and you'll more than likely order it again.
Cooking with Sweet Basil
Using sweet basil to add a clean and lively aftertaste to any of your favorite dishes or Thai meals is very easy. You can find the herb at an Asian supermarket in the fresh herbs section. Unlike a lot of other Thai herbs and spices, sweet basil does not need any special type of preparation. You can easily pluck the leaves off its stem and garnish your dish with the bright green leaf. You can also chop it up in fine strips to release the strong flavor and sprinkle it in your stir-fries. The best thing about using sweet basil in your meals is how effortless it is to cook with and how it simply goes well with everything.
How to Identify Sweet Basil and Where to Buy it in Bangkok
Are you on the hunt to buy the popular Thai herb? You'll want to know how to identify it so you don't pick out the wrong one. There's another popular basil herb grown throughout Thailand that's different from sweet basil, it's mostly used for medicinal purposes. You can quickly identify sweet basil because it usually has small flowers, a purple stem, and spear-like leaves.
If you enjoy growing your own herbs at home, you can also buy the sweet basil seeds and grow it indoors. Basil herbs are easy to grow, just make sure you plant it in an area that gets lots of sunlight or keep it in front of a window. If you're traveling in Bangkok and want to buy the sweet basil herb or seeds, there are several places you can find it. You can always buy any fresh and local produce and herbs at Top's Market, they're one of the largest grocery stores in Bangkok. Nippon Kai Market is another great market to go to since it carries all the best ingredients to make gourmet Asian foods.
If you want to be able to walk to these markets, or stay within a 5 minute drive, check out our rooms at Centre Point Thong Lo. We not only offer luxury rooms, but also serviced apartments at our Thong Lo location. That way, you can have your own kitchen to practice making Thai food and be footsteps away from Bangkok's top dining destinations all at Thong Lo.
Enjoy your trip to the Land of Smiles!