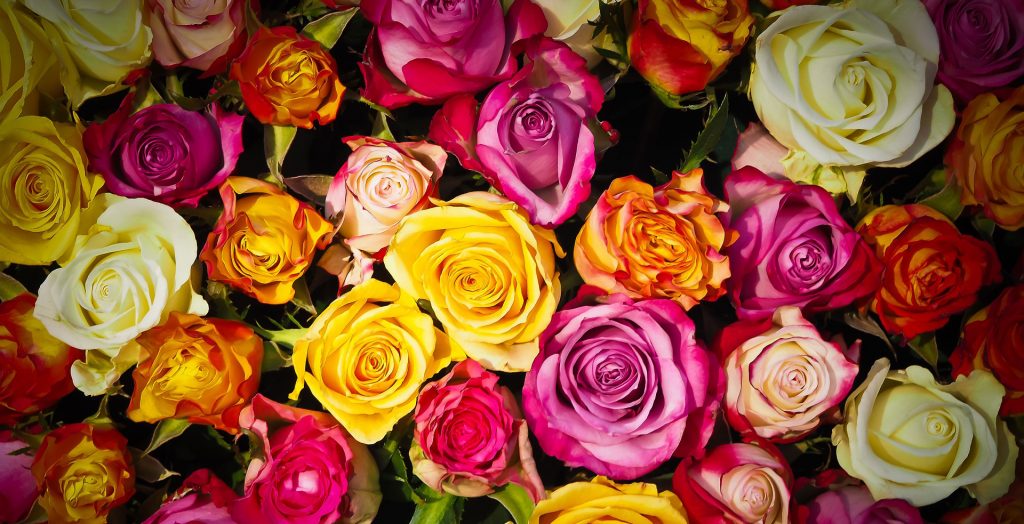 With its many restaurants, spas and entertainment venues, Thonglor is one of the best neighbourhoods in Bangkok for couples to enjoy an evening out. And with Valentine's Day approaching, Centre Point Thong Lo is an obvious and popular choice for couples to be based. Every day in Thonglor has the potential for romance – and this is only amplified on Valentine's Day.
At the moment, we're busy preparing our rooms and suites for the couples who will be staying with us. In some cases, we're assisting by placing reservations on behalf of our customers. In others, we may soon be giving their room a few special romantic touches. Meanwhile, we're decorating the premises with a few more floral displays than usual, ensuring that everyone who checks in to Centre Point Thong Lo can clearly see that love is in the air.
For this month's blog post, we thought it might be fun to take a closer look at one of the most iconic symbols of romance in the world – the rose. But rather than looking at the traditional red and pink roses that will be everywhere in Bangkok, we're exploring a little bit more about the orange-coloured rose and how it is most commonly interpreted in modern society.
A Brief History of the Orange Rose
When it comes to the history of life on Earth, the rose is certainly nothing new. Scientists can tell from fossil records that these ornate blossoms have been around for at least 35 million years. But naturally occurring roses are pink. It's easy enough to imagine where darker red roses came from, but when did the first orange blossom enter the scene?
The missing link is the yellow rose, which was discovered in the Middle East sometime in the 18th century. From here, it was only a matter of time until horticulturalists began experimenting with crossing these yellow roses with red roses (which had already been around for a few thousand years).
Rose horticulture began about 5,000 years ago when the first rose gardens were planted in China. By the 1900s, the prospect of making an orange rose by crossing red blossoms with yellow blossoms seemed like a reasonable idea. It was only a matter of time before the first orange rose bloomed.
The Orange Rose: Meaning and Symbolism
Biologically speaking, orange roses are a cross of their red and yellow counterparts. The same could be said of their symbolism. These flowers generally fall somewhere between the friendly expression of a yellow rose and the romantic implications of a red one.
If a friend gives you a bouquet of orange roses, they might be trying to send you a message. Specifically, they could be saying that they value your friendship – but would like to see it progress to the next level.
Where to Find Orange Roses in Bangkok
There are plenty of florists operating in Thonglor. One of the easiest to reach is Malaiwan Florist, which is quite close to BTS Thong Lo station. If you're staying with Centre Point Thong Lo and would like to order a flower display for that special someone, feel free to let our front-desk staff know. We can recommend local florists or even help arrange delivery directly to your room.