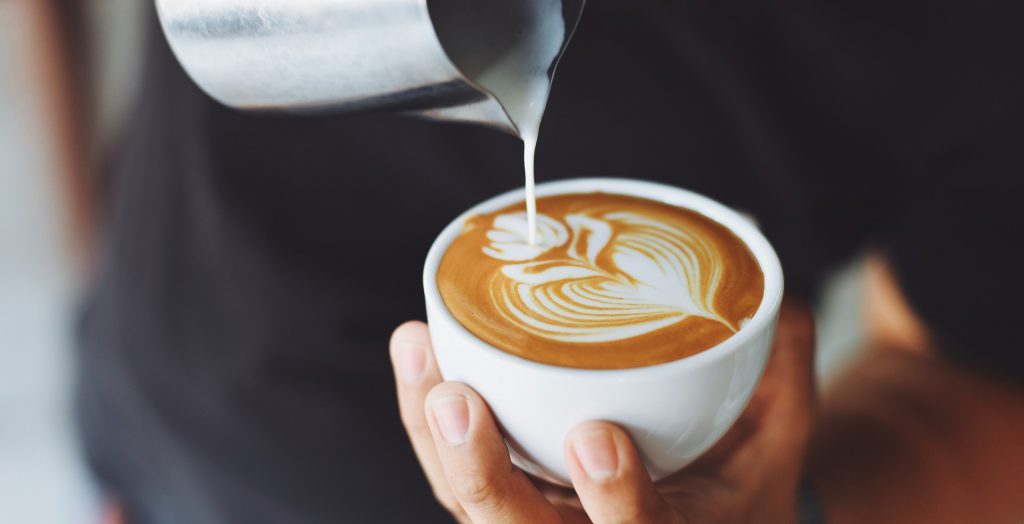 When one hears about Bangkok, they usually think of the large fashion scene, tasty street food classics like Pad Thai, and crazy night life. However, most people who haven't visited Bangkok know about the city's dessert cafe obsession.
That's right, on almost every street you'll see a dessert cafe or stand serving many tourists and locals. The best part about these venues aren't just the tasty treats they serve, but the overall atmosphere and fun decor.
A dessert cafe that not many tourists know about is Perhaps Rabbits'. It's located in one of the local neighborhoods of Thong Lo but it's becoming a popular travel destination. This is because the main theme of the dessert cafe is Alice in Wonderland. A childhood classic that has come to life in this cozy cafe.
When you enter the cafe, you'll feel as though you followed the unpunctual rabbit down the rabbit hole. There are lots of Alice in Wonderland themed decorations along with neat nooks and hang out places to enjoy your coffee and dessert.
After visiting Perhaps Rabbits', we've decided to provide new guests with a map on which desserts they must try. You'll enjoy having a sweet treat after adventuring through Bangkok all day.
The Best Tasty Treats at Perhaps Rabbits'
There are so many beautifully decorated desserts, it's hard to choose at least one to eat since you'll want to eat them all! Luckily, I was able to check out the menu beforehand and learn which desserts are the most popular.
One of the signature desserts is the Blue Bunny Egg. This dessert has the most unique look since it's a soft ball of cream cheese on top of a crumbly crust. The cream cheese ball that represents the egg is then covered by a thin icing layer that has been hardened and shaped into a sphere. It's as if the icing layer is protecting the rich cream cheese ball. Two blueberries rest on top of the cream cheese egg and a blueberry puree filling is found in the middle of the cream cheese ball. This is definitely one of the most decadent desserts you'll ever have in your life!
I tried one of the best selling desserts, the Rabbit Hole Mud Cake. This is a classic chocolate cake with a smooth chocolate icing finish that is out of this world. I liked the soft, spongy texture of the cake and the chocolate icing was rich without being overly sugary.
Once I dug my fork into the rabbit hole, the muddy filling of sweet caramel spilled out onto my plate. The desserts at Perhaps Rabbits' always seem to come with a surprise! There are also cute little edible decorations like a mushroom and a bouquet of flowers.
One of my favorite desserts that I tried was the Keyramisu. This is because I already have an obsession with tiramisu and love the look of the one served at Perhaps Rabbits'. There is a small chocolate key on top of the tiramisu teacup. I loved the mix of the bittersweet cappuccino flavored icing with the soft vanilla cake. The icing was nice and light too.
Perhaps Rabbits' also serves a variety of coffee, tea, and other delicious flavored drinks. Previous guests have found their lemonade to be tart and refreshing. Another drink that gets ordered a lot is the strawberry crumble. This is a large strawberry milk drink with whipped cream and strawberries on top.
Visiting Thong Lo
Perhaps Rabbits' is located in one of the trendiest neighborhoods in Bangkok, Thong Lo. This is a district many locals frequent and live in, so you'll get the authentic outlook of life around the capital city. There are other many cool attractions to visit in Thong Lo along with many local markets to shop at and street food carts to check out.
If you're looking for a place to extend your vacation in Bangkok, we recommend checking out our serviced apartments here at Centre Point Thong Lo. Our serviced apartments are conveniently located in Thong Lo, making it the perfect place to live for a month or two while you tour throughout Bangkok.
Take a look at our different styled rooms with all the best amenities. We want to make sure you feel right at home and hope you have an excellent time visiting all the best places!